Premier Drug Addiction Treatment at

Keystone Treatment Center
Keystone Treatment Center continues to provide clinically excellent drug addiction treatment services in a safe, secure environment. Our rehab facility follows all CDC guidelines, always prioritizing patient safety.
Learn More About Addiction Recovery
Substance abuse takes many forms, from the person who regularly has too many drinks with dinner to the person who engages in multi-day cocaine binges. Because the range of substance abuse is so broad, the symptoms of abuse for each individual type of substance vary. What they all have in common, however, is the complete devastation that they can cause in the lives of those who abuse them.
At Keystone Treatment Center, we understand how pervasive and powerful substance abuse can be. As such, we have developed comprehensive, individualized programming that makes us a great place for a new beginning, free from the grips of an addiction to substances.
Close Personal Attention
At Keystone Treatment Center, we understand that drug addiction impacts every person in a unique manner. We also know that no two people will follow an identical path to improved health. For these reasons, we're committed to providing you with a truly personalized treatment experience.
The professionals who provide care at Keystone Treatment Center will take the time to get to know you as a person so that we can be sure that you are receiving the focused services you need, provided in the manner that's most beneficial to you.
Safe & Supportive Environment
When you struggle with an untreated drug addiction, you remain at risk for continued harm in virtually all areas of your life.
The moment you arrive at Keystone Treatment Center, you enter a safe and welcoming environment where you will be cared for by a team of compassionate professionals. Throughout your time with us, you will receive the clinical care you need and the comprehensive support you deserve, always provided in a safe, respectful, and dignified manner.
Clinical Excellence
Your treatment will include a variety of evidence-based, research-supported interventions, customized to meet your specific needs.
Dedicated Professionals
Your care will be provided by a multidisciplinary team of experienced professionals in a welcoming, nonjudgmental environment.
Comprehensive Support
You will receive the comprehensive guidance and support you need to maintain and build on the progress you make with us.
When You're Ready,

Keystone Treatment Center

Is Here for You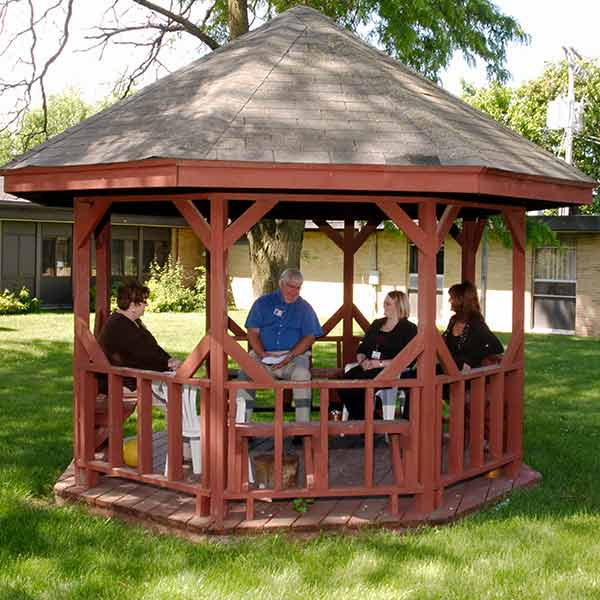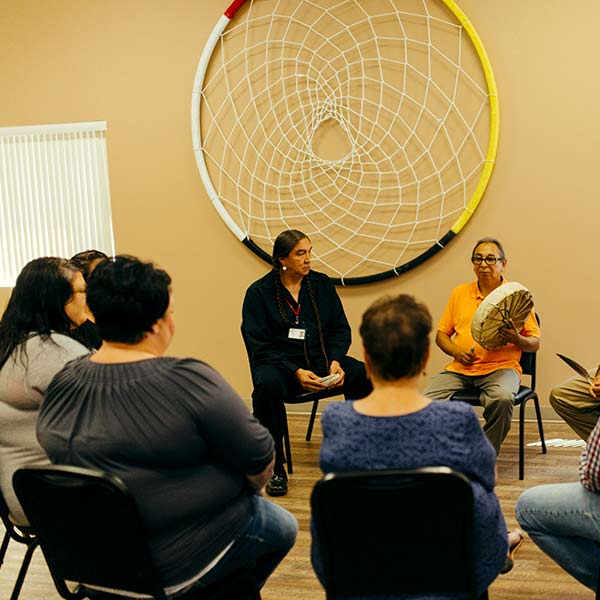 Free, Confidential Assessments
Completing a thorough assessment and receiving an accurate diagnosis can be two essential steps on the path to recovery. If you are not already under the care of a healthcare provider who has identified the full scope of your needs, please contact us today to schedule a free, confidential assessment.
During the assessment process, a friendly professional will ask you some questions about your treatment history, the impact substance use has had on your life, the possible presence of any co-occurring disorders, and other relevant information.
After reviewing the information you provide during your assessment, we can recommend the type and level of care that best matches your specific needs.
Stress-Free Admissions Process
We designed our streamlined admissions process with two goals in mind: to make sure that our facility is the ideal place for you, and to get you into treatment as quickly as possible.
Following your assessment, if our facility can best meet the full scope of your needs, we will review your treatment options with you and start to prepare for your first day with us. Our team can even coordinate directly with your insurance company. If you don't have insurance, we can work with you to explore alternative means for funding your care.
If we determine that another facility may be a better fit for you, we can refer you to a trusted provider that offers the care you need.
If you have any questions about admissions or any other aspect of our programming, please contact us directly today. Our team is committed to providing you with the answers, information, and guidance you need, every step of the way.
Safe & Welcoming Environment
At Keystone Treatment Center, we realize that choosing to enter treatment for a substance use disorder can be a difficult decision. Change can be hard, even when you know that the change you're making can have a significant positive impact on your life.
We also understand that many people who develop an addiction also struggle with shame, guilt, and other self-defeating emotions.
Our facility is a safe and welcoming place where you will discover that you are not alone and that you deserve to be treated with compassion and respect. As you learn to make the changes that will support long-term recovery, your treatment team will help you reconnect with your inherent strengths, talents, and capabilities.
Don't let addiction rob you of one more day. With our guidance and support, you can discover your path to the healthier and more satisfying life you deserve.